ImStaying Article
Submitted by: Jannie Muller
Featured in #ImStaying website

Submitted by:  Jannie Muller
On 24 March 2020 a group of women in the Letsitele district started preparation for lockdown due to the Covid-19 pandemic. As did many South Africans.
The implications are vast, yet as our President put it, "we are convinced that the cost of not acting now will be far greater! We must stand united now as a Nation and do what we can to #flattenthecurve. The act of self isolating is a gift we can give each other!"
The women are embroiders at an empowerment project, Kaross. Jannie Muller is a family friend of the Van Rooyen family who initiated this project more than 25 years ago, and he has this inspiring story to share with #ImStaying:
"Close to my hometown, Tzaneen, a farmer and his wife decided to empower the farm workers' wives, who were mostly unemployed. This was in the early 90's. Being an artist herself, Irma van Rooyen initiated a project where the local women got to do embroidery on her unique African designs.
The project dedicates itself to the long-lasting benefits of job-creation within a community. The skill of embroidery was revived. By making it commercially viable, Kaross today employs around 1300 embroiderers. They produce a premium quality range of products from place mats to cushion covers, wall art, table runners and more, sold all around the world.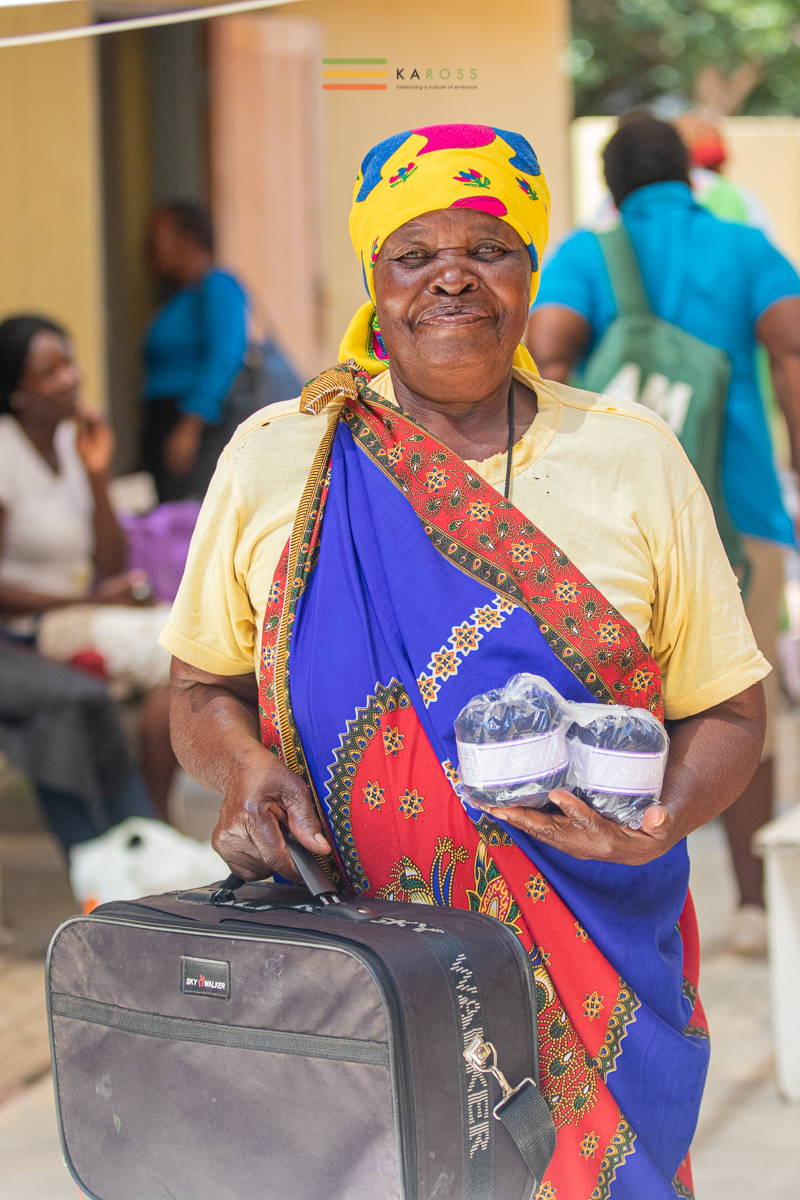 Mokgadi Lebepe, with her 'lappies' to start embroidering lovely items for Kaross. She will be making art with beautiful designs. Without her incredible talent and respect for her work, Kaross will not work. Kaross is fashioning a culture of embrace and she is exactly the image of why they love what they do!
---
THE PROJECT DEDICATES ITSELF TO THE LONG-LASTING BENEFITS OF JOB-CREATION WITHIN A COMMUNITY.
A GROUP OF WOMEN STARTED CREATING WORKS OF ART UNIQUE TO THEMSELVES AND THEIR BACKGROUND – A REFLECTION OF THEIR CULTURE, CELEBRATING THEIR HERITAGE.
Burgert van Rooyen, Irma's husband, started farming citrus in the Letsitele area in 1984 and created a family business.  From the farm and Kaross, the Kaross Foundation was born in 2017. Their main objective is to identify, fund, and implement projects that will result in sustainable improvements in the quality of life of employees and their communities."
---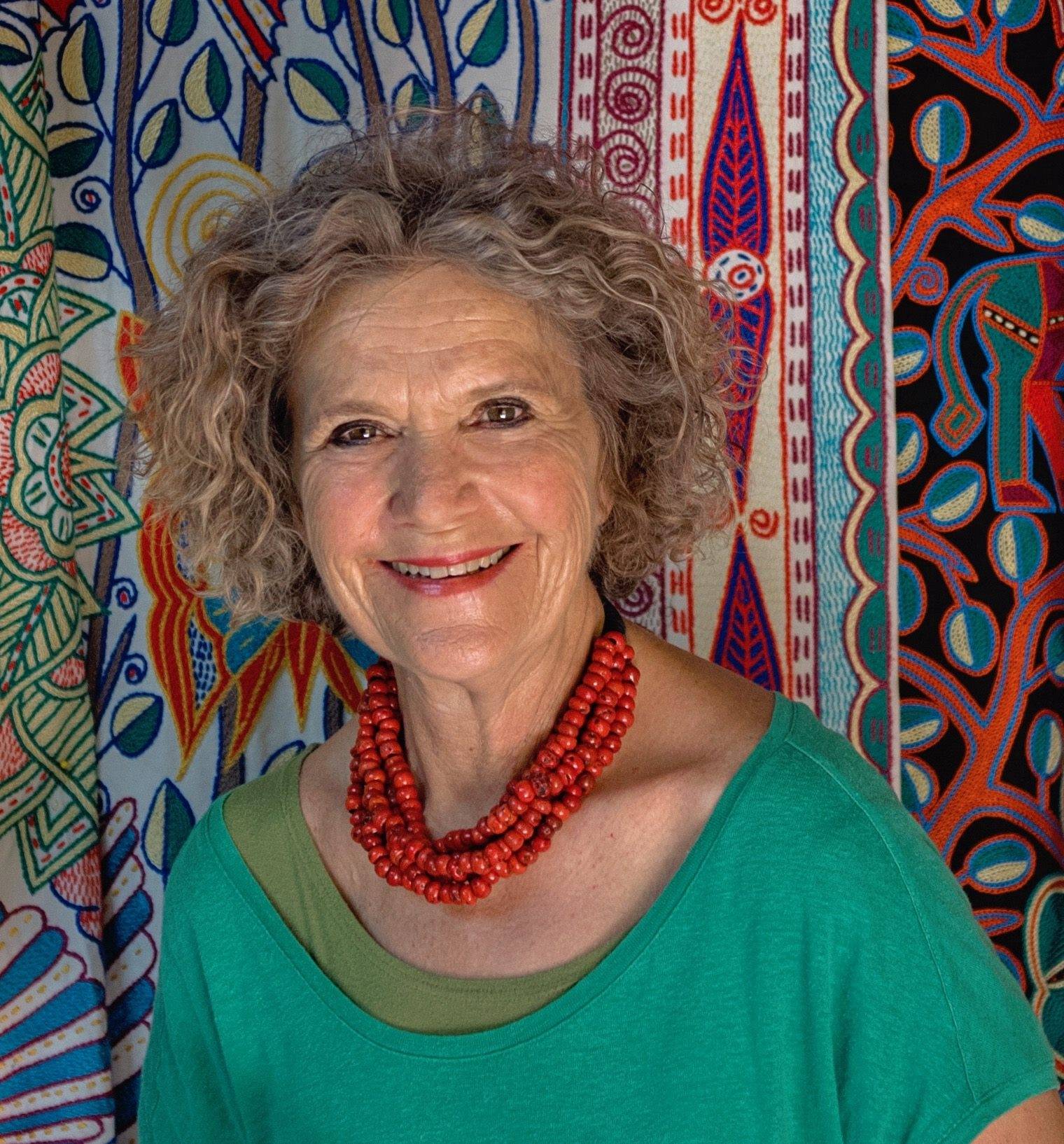 Founder of Kaross, Irma van Rooyen, pictured here with some lovely designs.
Inspired by the vision of Irma van Rooyen, a group of women started creating works of art unique to themselves and their background – a reflection of their culture, celebrating their heritage. These women sat outside their rural homes on a kaross (blanket), and started embroidering beautiful works of art.

A Kaross product is the embodiment of passion for colour and the tactile experience of African culture. The 100% handcrafted products are of extraordinary beauty, combined with durable quality and exquisite attention to detail.
---
WE WILL CARRY ON FASHIONING A CULTURE THAT EMBRACES ONE ANOTHER WITH KINDNESS AND RESPONSIBILITY
Janine Pretorius, director of Kaross and board member of the Kaross Foundation says the main challenge facing the project is to remain sustainable during lockdown.
"These are uncertain and interesting times globally. At Kaross, we will remain active citizens in a global crisis and we will carry on fashioning a culture that embraces one another with kindness and responsibility. At the moment our main responsibility is to keep approximately 1279 households in rural South Africa functioning."
"People can play an active part by buying a beautifully crafted item online. Our Online Store will still be operational with new and beautifully crafted items. By purchasing an item online, you are making a difference! Let us hold fast to the hope that we have the hope that anchors our souls! Keep spreading love and joy.  #ImStaying," says Janine.
---
This article was edited by Erna Maré from #ImStaying. See link at the top for original publication.
Click on the link to go to the Foundation Page
---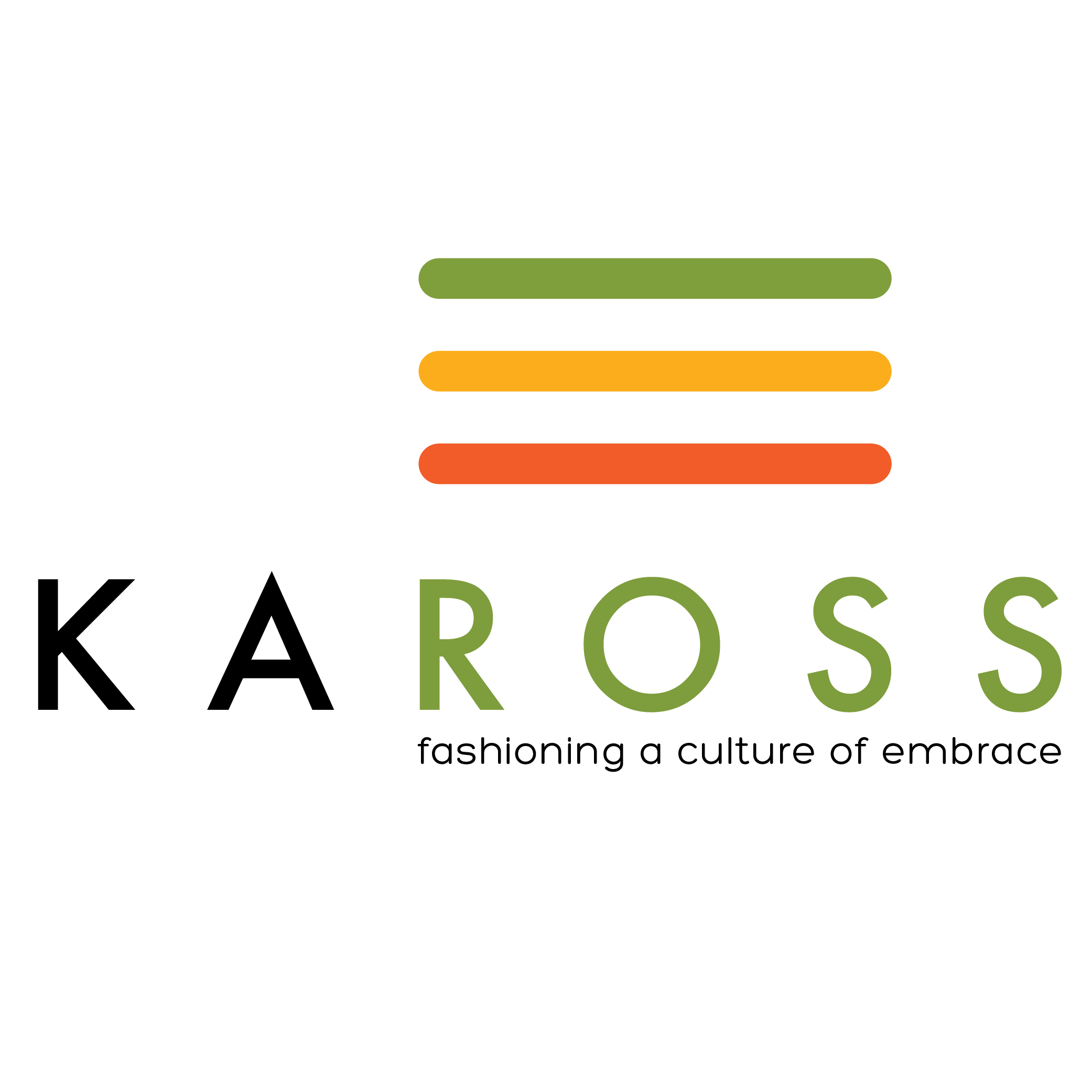 Kaross Brings Creative hands Together
It is a platform for endless possibility
It is a Voice, a Home, a Covering, a Job and an
Artform
Kaross is fashioning a New culture
It is a culture of honest and hard work
It is a culture of perfecting our craft
It is a culture of getting the job done
It is a culture of Grace and Truth
It is a culture of making our country work
It is a culture of embrace; where we celebrate the
fact that we are all equal, but not the same