Hilda Rikhotso - November 2019
Motivated to find what lies behind the hands that make the work, we embark on a journey to meet the artisans of Kaross. Each individual, holding their own unique and powerful story.
This is the one of Hilda Rikhotso, working at Kaross since 1999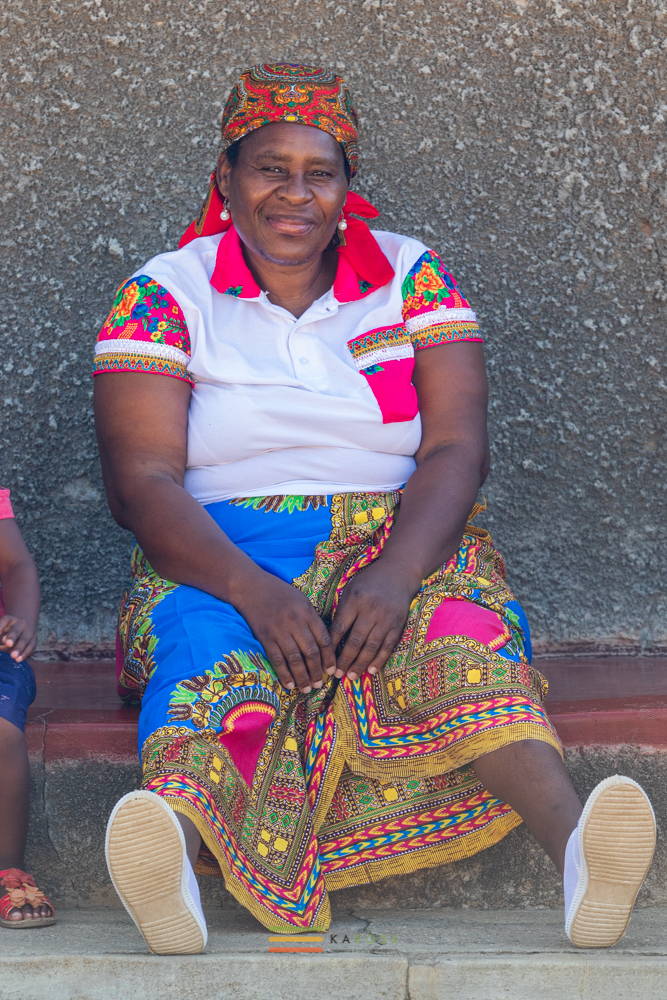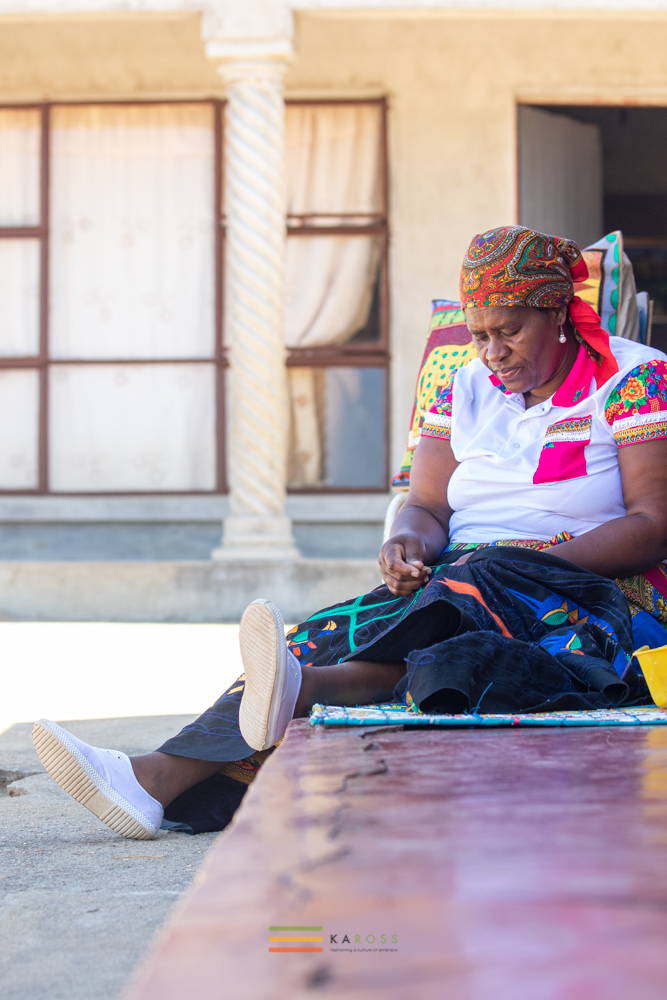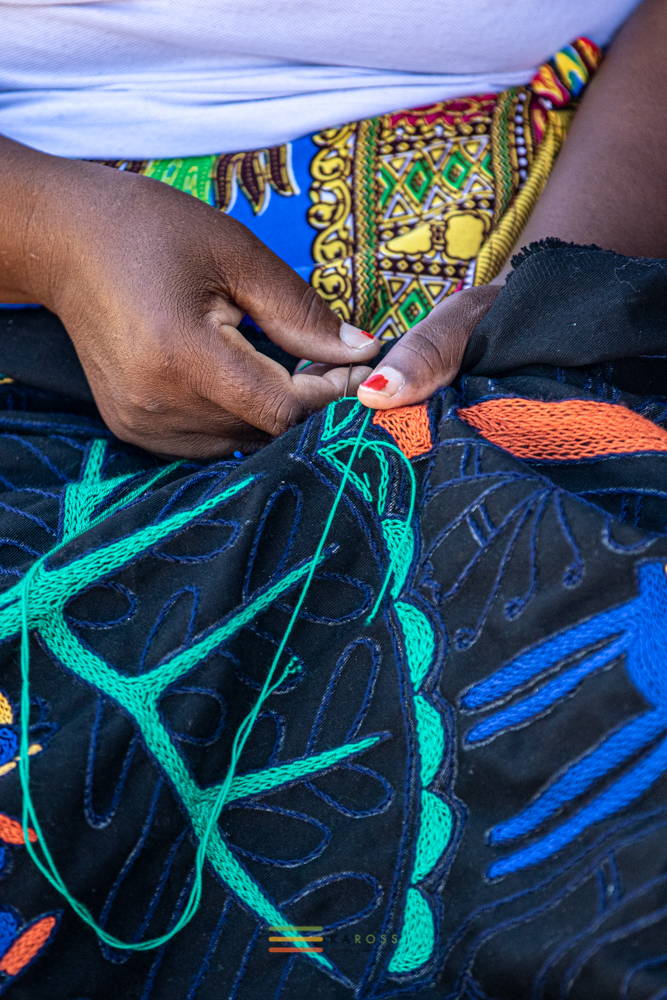 It's a hot day, one of the hottest this year in the villages of Xihoko.
Far into the village of Nyakelani, sits Hilda, on her multicoloured mat. She is diligently threading each stitch into the cloth that she was given. This is her JOB and it is her livelihood.
When we entered her property, we were greeted with kisses and a warm embrace. We want to connect with her and her family, to understand a bit more about her life that supports her beautiful embroidery.
Excitedly, Hilda's granddaughter comes from the house and greets us with such joy and laughter. Her laugh becomes infectious, creating such a wonderful bond between Artisan and Interviewer. Little Hlulani never leaves, and as if prompted, she laughs every so often to remind us of the joy that is there.
Hilda will be recognized as a top embroider this year, after working for Kaross for over 20 years, her skills are invaluable. She learned how to embroider from Anna Machete, who introduced her to Kaross. As well as being a top embroiderer, Hilda is a dedicated mother, grandmother, and head of her household.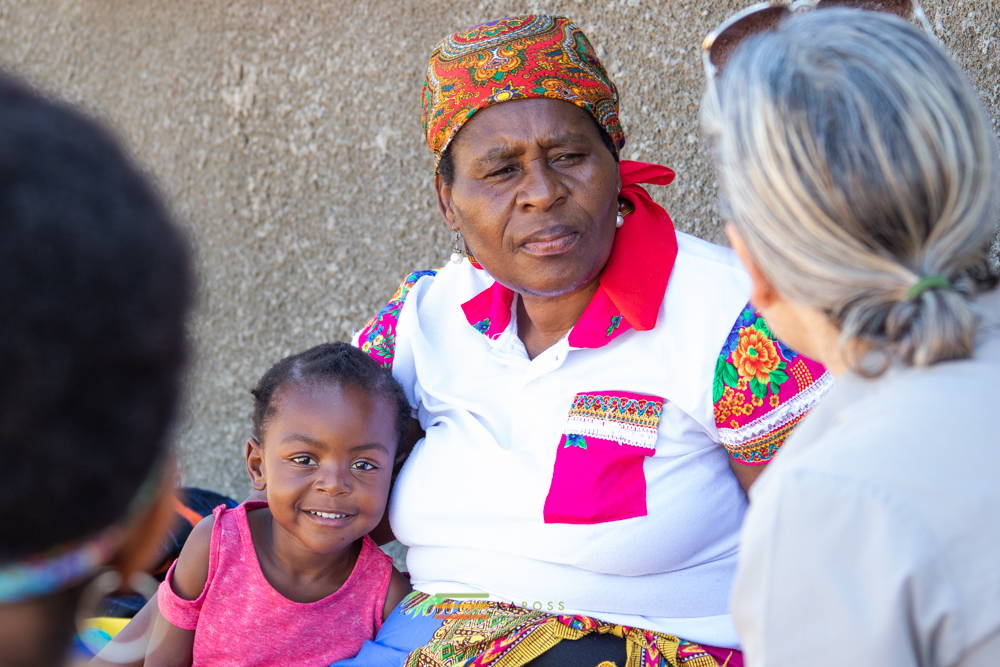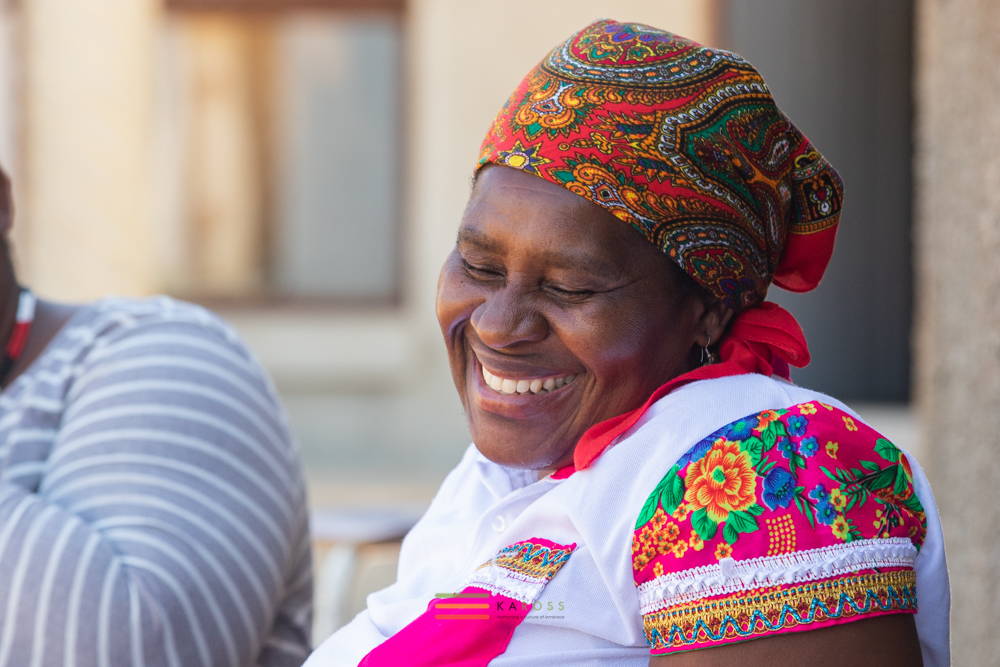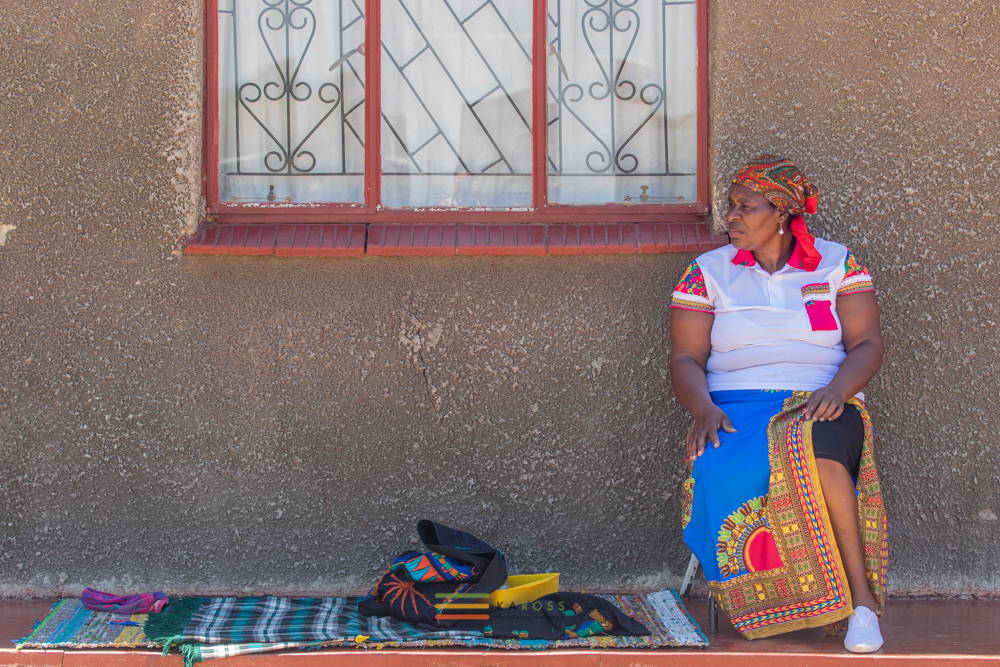 ---
The Rikhosto household is the prevailing African story of women taking charge.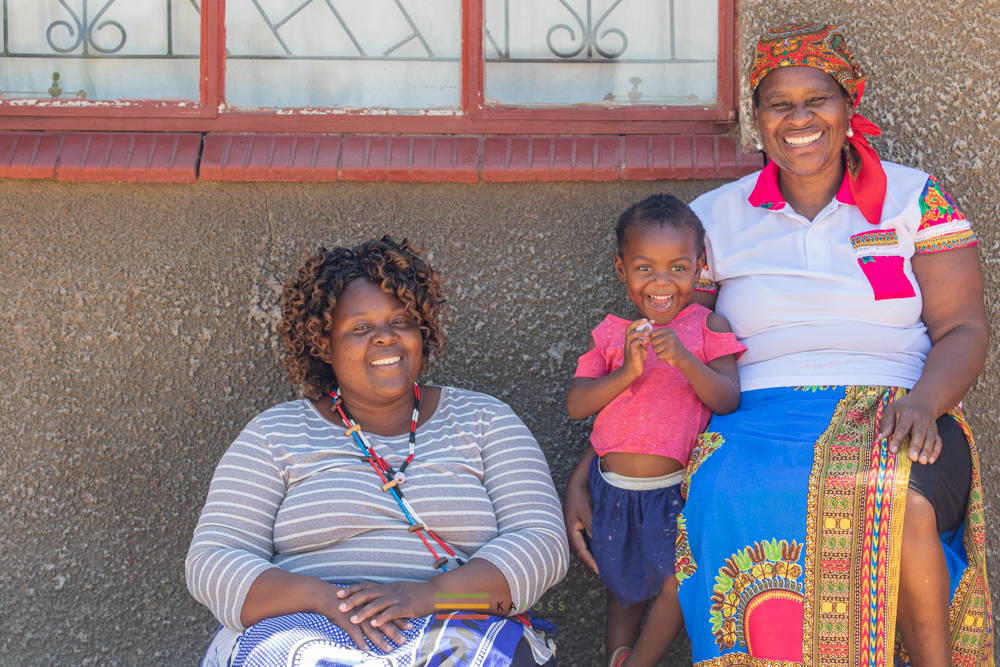 Born in Giyani on the 17th of October 1966. She moved to Nyakelani when she was still a little girl, together with two brothers and two sisters. This is where she received her schooling and remained to raise her own three children as a single mother. Her firstborn is a girl by the name of Novia (also a Kaross embroiderer), a part-time Nurse and also a trained Traditional Healer; Second is Hamlet, who stays and works in Tembisa- Johannesburg and the last born is Ayanda and she is still in Grade 12.
Hilda raises her 5 Grandchildren as if they are her own- true to the African way, and a testament to her own virtue. She is doing everything she can to make sure they are kept safe. Like most mothers, she is concerned about the next generation and the challenges of social media.
---
She says "I like my work, it helps me a lot with everything in my life".
Kaross has been her sole income, apart from child grants- and she built a life on the income received from her embroidery work.
We recognise Hilda as a working woman.
A woman with a job, that is no less than any other person or profession generating an income.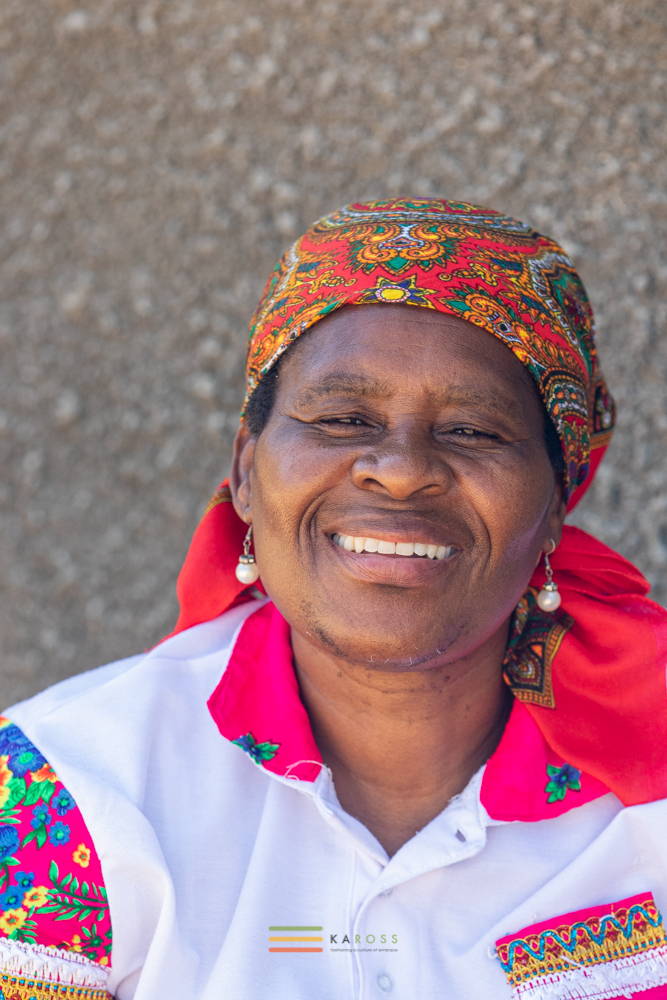 ---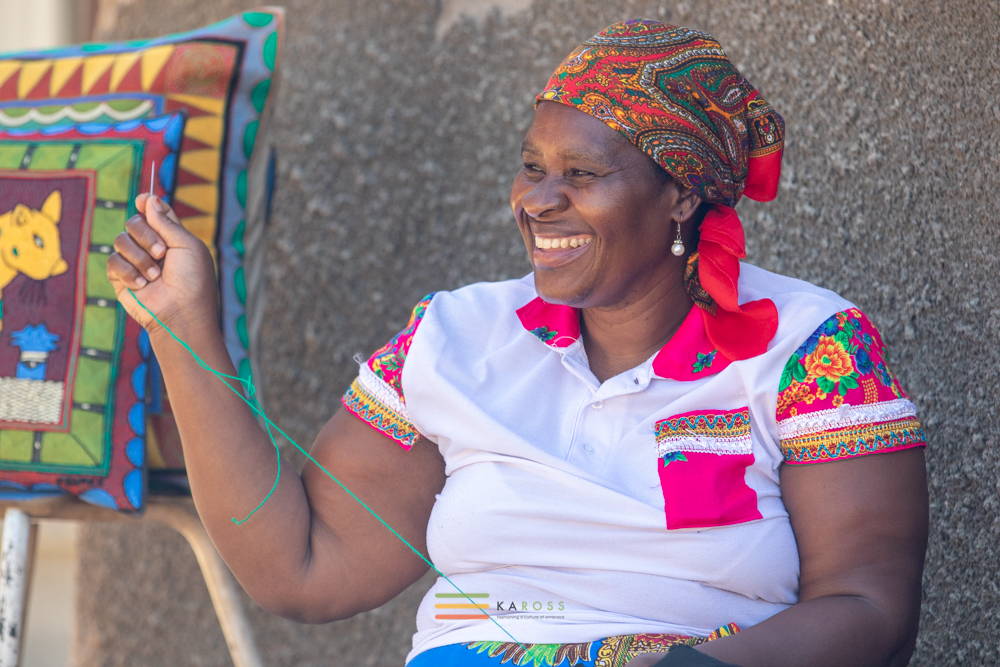 ---